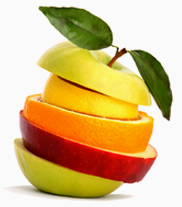 FOOD freshly® develops and produces shelf-extending products for fresh-cut fruits and vegetables. We follow a strict policy stating that our products may only contain harmless ingredients and have to be free of GMO, sulfites or other allergens.
Our company was founded in 1994 in Germany to develop sulfite-free Freshness Retainers for peeled potatoes. Over the next few years, the increasing demand for ecological Freshness Retainers constantly drove new development. The outcome was several formulations comprising vitamins and minerals that enable the treatment of almost any fruit or vegetable.
We use our products and patented processes to provide a wide range of services for fresh-cut processors. These include efficiency enhancement, new product development and quality improvement. Our customers benefit from 20 years of experience in all stages of fresh-cut processing.
With R&D centered in Germany, FOOD freshly® operates several sales and distribution entities in Europe, North America, and the Middle East.