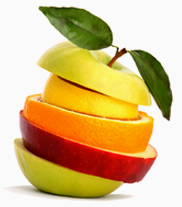 FOOD freshly® Germany was established in 1994 to provide the food processing industry with an ingenious formulation of mineral nutrients (edible coating) to extend the shelf-life of fresh fruits and vegetables. After years of research and development, FOOD freshly® Germany succeeded in producing unique Freshness Retainers that present the processing industry with exciting new opportunities.
This technology is currently being used in the European Union, Asian, Middle East, United States, Canadian and Mexican markets. Now we are introducing the same in India exclusively through FOOD freshly India LLC
FOOD freshly India LLC is very much excited to introduce our new and innovative products that extend the shelf-life of your fruits and vegetables up to 21 days. An ISO9002/HACCP/Kosher/IFS/Organic/OMRI certified production unit in Germany and a unique combination of 100% Vegetarian and GRAS certified ingredients. We follow a strict policy stating that our products may only contain harmless ingredients and have to be free of GMO, sulfites or other allergens.
Our cutting edge technologies and patented processes can extend the shelf-life of peeled, cut fruits and vegetables. We can also customize our Freshness Retainers as per your requirements.
FOOD freshly India LLC and FOOD freshly® Germany aimed to provide best in class customer service and food preservation solutions around the globe.
We are happy to extend our support to satisfy your requirements.